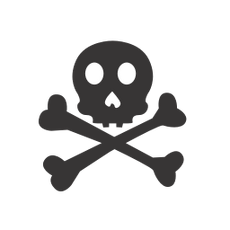 Return Home
Overview
Edit
There are a variety of enemy types in the world of Salt. While some are easily defeated with nothing but a club, others will challenge even veteran players of the game. Compiled below is a list of enemies and some of their potential drops. Enemies can be divided into five groups:
Pirates are the number 1 enemy in Salt. Some of them are even considered bosses, like the Pirates Captains Bosses and the Pirate Kings.

Pirate
TO BE COMPLETED
Edit
TO BE COMPLETED
TO BE COMPLETED
Edit
TO BE COMPLETED
Edit
Return Home
Ad blocker interference detected!
Wikia is a free-to-use site that makes money from advertising. We have a modified experience for viewers using ad blockers

Wikia is not accessible if you've made further modifications. Remove the custom ad blocker rule(s) and the page will load as expected.